200 Hour Yoga Teacher
Training Course India

Vedic Yoga Foundation offers yoga practitioners across all levels 200-hour Yoga Alliance Certified Yoga Teacher's Training Course in Rishikesh which is dubbed as the Yoga Capital of India.
Our Yoga Courses come with packages for practitioners of all levels like beginners, intermediate and advanced.
The course helps practitioners take their experience to higher levels and impart their knowledge to other like-minded individuals.
We offer a range of modules like hatha yoga, ashtanga yoga, pranayama, philosophy, ethics, etc., that are certified by Yoga Alliance.
This internationally recognised qualification allows you to carve a career path for yourself and impart knowledge to others, or just deepen your practice and improve your health and wellbeing.
Our faculty consists of yogis with years of practice and discipline who will take you on a journey into the spiritual world of yoga.
Not only will this course make you a highly qualified Yoga Teacher/Practitioner, it will also help you grow your network, give you an opportunity to make new friends across the world and explore new cultures.
This 200-hour TTC will also help you discover how our various cultures are bound together and how you can enrich your culture back home.
In addition to the yoga lessons, students can also learn Sattvic Indian cooking, an insight into Ayurveda, river rafting, Indian culture and practices, etc.
Why Vedic Yoga Foundation in
Rishikesh?

Rishikesh has always been a magnet for spiritual seekers. It boasts of being the "Yoga Capital of the world". The fast-flowing Ganges, the Aarti, the forested hills, etc provide a conducive environment for mediation and emotional wellbeing.
Vedic Yoga Foundation strives to impart the best of knowledge and experience in this ancient spiritual science in the heart of the Yoga Capital of the world. In addition to the pristine atmosphere of Rishikesh, Vedic Yoga Foundation provides its students with an ambiance that inspires the aspirants to delve deeper into the practice. Vedic Yoga Foundation provides TTC and various other yoga courses in Rishikesh for seekers at all levels, from beginner to advanced. Given below are the reasons why you should choose us.
We are Yoga Alliance approved.
We provide an in-depth knowledge of philosophy, anatomy, adjustment, and alignment along with the asanas.
Meditation, pranayama, and chanting of mantras are also included.
The nutritious and balanced diet that we provide supports and sustains the body and mind as required for a yoga practitioner.
The air-conditioned rooms, beachside yoga, river rafting, tours to Himalayan Caves and ancient temples, the Ganga Aarti and an insight into Indian Sattvic Cooking are some of the other perks of learning yoga with us.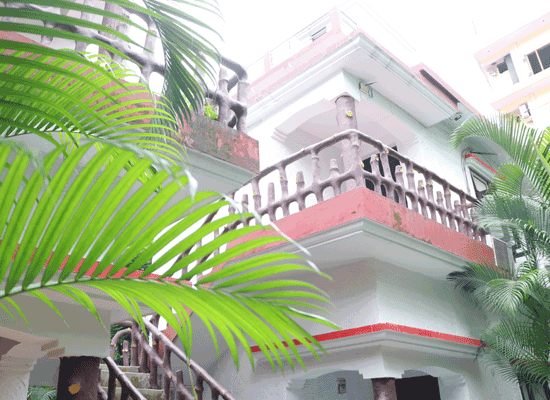 Yoga and
India

Yoga is a spiritual discipline that originated in India. The practice of yoga is believed to have begun with the dawn of civilization. It was born even before religion was born, several thousands of years ago. It is believed that Shiva, who was the Adiyogi or the first practitioner of yoga imparted his knowledge to seven rishis called Saptarishis on the banks of the lake Kantisarovar in the Himalayas. These Saptarishis spread this ancient science across Asia, the Middle East, Northern Africa and South America.
In the west, yoga gained popularity as physical exercise. In India, you will discover that yoga extends beyond that. It has a meditative and spiritual core. Yoga and meditation are two sides of the same coin. They do not adhere to any particular religion, belief system or community. It is a technology for overall wellbeing.
India is a land of divine souls. Many great men and women have walked along the path of spiritual pursuits. We have had countless saints who have their roots in Rishikesh making it a sacred land with their consecration. Their cumulative meditative energy that is passed on to the environment of Rishikesh makes it a conducive and beneficial place to learn Yoga.
Therefore, when you learn yoga here, not only are you taking back the knowledge of an ancient science, but also some of the positive and mystical vibes that surround this place and become a part of anyone who is receptive of this energy. As our Prime Minister, Mr. Narendra Modi beautifully put it across, Yoga has the same importance as salt in our lives.
200 Hour Yoga Teacher
Training Fee

The course fee for the 200 Hour Yoga Teacher Training Course is 1200 USD(Inclusive all taxes) for shared accommodation. This is inclusive of food (Grab early-bird discount $999).
We charge an additional 250 USD if you prefer single accommodation. Please email us your choice of rooms few days before the admission in case you are opting to pay an advance amount and make the balance payment on arrival.