Yogacharya Ahilya
R Shetty
Yoga Acharya from International Shivananda Yoga Vedanta Center. She worked at Talwarkar Health Center for ten years. She had been yoga trainer to ministers & industrialists for past 30 years. She has done TTC – teacher training course, ATTC – advance teacher training course, Intense meditation course. She is very kind & spiritual lady. She is director of Vedic Yoga Foundation.
She comes with an overall experience of 10 plus years in the field of Yoga.
Dr. Shobha
Shree
Dr Shobha Shree was born in a spiritual family of Haridwar, a famous pilgrimage of India. She was brought up in the spiritual environment of mantra chanting and study of philosophy in her family from her childhood. Therefore, she had a keen desire of getting higher education in yoga philosophy and of doing her spiritual practice. Dr Shobha has done PhD in yoga philosophy, post-graduation in philosophy and psychology and one-year diploma in yoga. She was initiated from Himalayan tradition where she received deeper knowledge of yoga and philosophy from Swamy Veda Bharti ji, Himalayan Tradition. At present she is sharing knowledge of yoga philosophy(yoga sutra, Bhagavad Gita and other philosophy), yoga psychology, Pranayama. Meditation and yoga nidra(pranic healing). She believes in nonviolence, love and trust on Supreme Reality and by following we can achieve peace and the heights of spirituality. She loves to live in Nature.
Abhishek
Singh
Abhishek Singh is a very profound yoga teacher. He has been learning yoga since his childhood when he was 8 years old. He has completed his Graduation in Yoga & Master degree as well. He has achieved first rank in Yoga in all over India & in All India national Yoga championship 2009 & 2010. He teaches & promotes Yoga and Indian culture as well around the world like China, Indonesia (Bali), Vietnam, Thailand and all India around. His specialization on Hatha Yoga, Ashtanga Yoga, Ashtanga Vinyasa , pranayama makes him a one of a kind Guru and Yogi.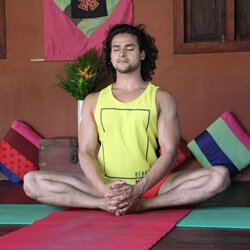 Vishal
Gaur
Vishal is a young Yogi with a huge passion towards Yoga. He has done his Masters in Yoga for two years, following which he did a certificate course of Yoga from Kaiwalayadham(CCY).
He worked a Yoga teacher in Rishikesh soon after the completion of his course.He then moved to China and worked as a Hatha Yoga teacher there for almost three years.
At present, he works with Vedic Yoga Foundation as a Hatha Yoga Teacher.
Shubham
Baunthiyal
One of our finest yoga instructor Shubham Baunthiyal is all india yoga championship 2015 organized by society of kashmir, National seminar on world peace and harmony through yoga 02-03 april, 3rd national workshop on yoga and alternative therapies 25th april to 30th april 2016.
He has 3 year experience at Rishikesh Yoga Kendra as Yoga Instructor.
He is specialized in - Traditional Hatha Yoga, Astanga Vinyasa, Satkarma & Pranayama, Mantra Chanting.
He is M.A. (M.Sc.) with Yogic Science from Uttarakhand Sanskrit University, Haridwar in year 2016 With 1st division.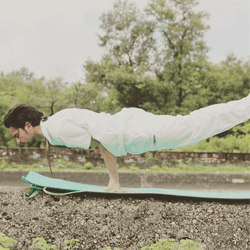 Rajat
Parmar
Rajat Parmar is a very dedicated yoga teacher. He loves to live a yogic life & continues his self-practice every day because practice makes a person perfect. He is a post-graduate diploma holder in yogic science from Jairam Sanskrit Mahavidyalaya, Rishikesh. He teaches Hatha Yoga, Ashtanga Vinyasa & balancing classes with Vedic Yoga Foundation, Rishikesh.