Multi-style Yoga Teacher Training in Pokhara, Nepal

200 hour Yoga Teacher Training in Pokhara, Nepal is a professional and comprehensive program based on the teachings of Ashtanga yoga- Hatha yoga- Vinyasa which offers the opportunity to begin your yoga journey with clarity into the depths of your yoga practice. This yoga TTC will improve your skills and awareness in yoga and develop your unique teaching styles. 200 Hour Yoga Teacher Training Course at Vedic Yoga Foundation offers detailed teachings in which include Multi-style: Hatha yoga, Ashtanga Vinyasa yoga, Pranayama, Relaxation, Yoga Philosophy, Yoga Ethics, Yoga Anatomy, Diagphramatic breathing, Digestive Breathing, Mantra Chanting, Meditation as well as fundamentals of Ayurveda and its importance. Let us prepare you with ancient teachings and techniques so that you can come up as an expert yogi or yogini.
200 Hours Yoga Teacher Training Course is suitable for all walks of life. Whether you are beginner, intermediate or want to learn for personal development or yoga as profession so you are on the right place. So, come and join Vedic Yoga Foundation to learn how to transform millions of lives.
Highlights:
200-Hour Yoga Teacher Training Course in Nepal

Vedic Yoga Foundation offers yoga practitioners across 200-hour Yoga Alliance, USA Certified Yoga Teacher Training in Nepal, the land of Himalayas.
Our 200 Yoga TTC comes with packages for practitioners for beginners, intermediate.
The course helps practitioners take their experience to higher levels and impart their knowledge to other like-minded individuals.
We offer a range of modules like hatha yoga, ashtanga yoga, pranayama, philosophy, ethics, etc.that are certified by the Yoga Alliance.
This internationally recognized yoga teacher training allows you to carve a career path for yourself and impart knowledge to others, or just deepen your practice and improve your health and wellbeing.
Our faculty consists of yogis with years of practice and discipline who will take you on a journey into the spiritual world of yoga.
Not only will this course make you a highly qualified Yoga Teacher/Practitioner, it will also help you grow your network, give you an opportunity to make new friends across the world and explore new cultures.
This 200 hour yoga ttc in Nepal will also help you discover how our various cultures are bound together and how you can enrich your culture back home.
In addition to the yoga lessons, students can also learn Sattvic Nepali and Indian cooking, an insight into Ayurveda, Yoga near the lake, Nepali culture and practices, etc.
Why Join Vedic Yoga Foundation for 200 Hour Yoga TTC in Pokhara, Nepal?

Nepal has always been a magnet for travellers and spiritual seekers. It boasts of being the "Abode of Gods" and the "Land Of Himalayas". The presence of the snow-clad Himalayas and serene Lakes provide a conducive environment for mediation and emotional wellbeing.
Vedic Yoga Foundation has been the first recommendation for anyone interested in pursuing 200 hour yoga teacher training in Pokhara, Nepal. Studying at Vedic Yoga Foundation strives to impart the best of knowledge and experience in this ancient spiritual science. Our centre itself is situated at a place having one of the most picturesque surroundings around it. This is the reason that we have been a favourite amongst the yoga tourists in Pokhara, Nepal or those who travel for 200 hour yoga teacher training in Pokhara, Nepal.
In addition to the pristine atmosphere of Nepal, Vedic Yoga Foundation will open large layers of understated yogic literatures that are often unknown and unexplored in the western world. This will allow you an insight into the deepest veins of thought, and provide rich lessons that appeal to the deepest sympathies of the human heart. Yoga is simply the study of the human's mind. It is the power of discovering what is really important in order to experiencing life to the fullest and to know how we have come to be and what we are.
Courses at Vedic Yoga Foundation are designed in such a way which suits the needs of different levels of practitioners for Yoga TTC in Nepal from beginner, intermediate levels. In the meantime, we offer the best accommodation facilities for the students. Be it about food, the internet, living room, or anything else; quality has dependably been at the best side. Also, we take our students to incredible sights in Nepal during their tenure of 200 Hour Yoga teacher training in Pokhara, Nepal.
Given below are the reasons of what makes Vedic Yoga Foundation a different Yoga School in Nepal.
We are certified by the Yoga Alliance, USA and includes a comprehensive course of 50/100/200 hour yoga teacher training in Nepal.
We provide the most high-end facilities for the students.
We can challenge that no one can meet our standards when it comes to training someone in a personalized way.
We provide an in-depth knowledge of philosophy, anatomy, adjustment, and alignment along with the asanas.
Meditation, pranayama, and chanting of mantras are also included.
The nutritious and balanced diet that we provide supports and sustains the body and mind as required for a yoga practitioner.
The air-conditioned rooms, lakeside yoga, small hike and an insight into Sattvic Cooking are some of the other perks of learning yoga with us.
200 Hours Yoga Teacher Training in Nepal with Multi Style Yoga & Ayurveda teacher training... Yogasana (Postures) based on Hatha Yoga, Ashtanga Yoga, Vinyasa Yoga.
We also add outdoor activities on free day (Sunday), *Outdoor activities - Lake Visit, Small Hike.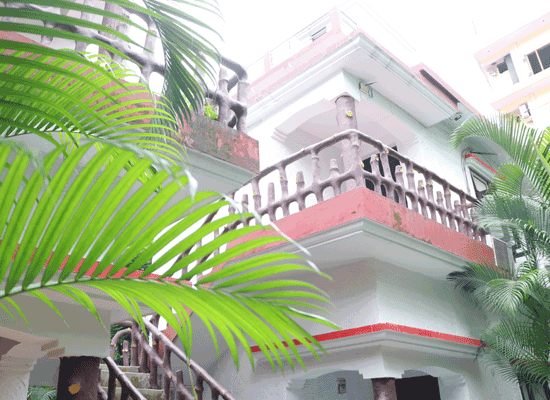 Dates: 200 Hour Yoga Teacher Training in Pokhara, Nepal 2020

200 Hour yoga teacher training in Nepal is conducted throughout the year on the following dates.
| | |
| --- | --- |
| Batch 1 | 5th Feb to 1st Mar 2020 |
| Batch 2 | 5th Mar to 30th Mar 2020 |
| Batch 3 | 5th Apr to 30th Apr 2020 |
200 Hour Yoga TTC in Nepal
Fee

The course fee for the 200 Hour Yoga Teacher Training Course is 1200 USD(Inclusive all taxes) for shared accommodation. This is inclusive of food (Grab early-bird discount $999).
We charge an additional 250 USD if you prefer single accommodation. Please email us your choice of rooms few days before the admission in case you are opting to pay an advance amount and make the balance payment on arrival.