100 Hour
Yoga Teacher Training Course in Rishikesh, India

Duration : 11 Days
Batch-Size: 10 - 15
Stay : Single & Shared
Food : Included
Check-in : 1pm
Check-out : 9pm
Vedic Yoga Foundation is a Registered Yoga teacher training School in Rishikesh, India with Yoga Alliance, USA which offers Traditional Hatha, Ashtanga yoga for 100 hour Yoga Teacher Training in Rishikesh, India. The 100 hour Yoga TTC in Rishikesh program is structured for those exploring for short term yoga courses in India and who have an intention to complete 200 hours Yoga teacher training in Rishikesh. To become a certified yoga teacher you should complete 200 hour yoga teacher training course in Rishikesh as per guidelines of Yoga Alliance, USA. The 100 hour yoga TTC in Rishikesh is considered the first two week of the complete 200 hour yoga teacher training course. This course can either create a career path for you as a Yoga Teacher or help you stay fit physically and mentally, also enabling your spiritual growth. The course is packed with information and activities and will leave you wanting for more at the end of it. This Yoga TTC course will help you to build your Yoga Foundation base where you gain the confidence and can further take your yoga journey to new heights.
Given below is the curriculum that will be taught during the yoga course for beginners in Rishikesh
| | |
| --- | --- |
| Hatha Yoga Asanas | Yoga Anatomy & Physiology |
| Pranayama | Yoga Philosophy |
| Bandhas(Lock) | Mantra Chanting |
| Meditation | Mudras |
| Practice Relaxation and Yoga Nidra | Satkarma(Cleansing) |
Aims & Objectives of
Vedic Yoga Foundation

Give yourself the opportunities to learn and have a magical life-changing experience of yoga, with this Yoga course for Beginners in Rishikesh, India. This training mainly consists of the traditional Hatha and Ashtanga, Vinyasa yoga styles. After this, you will be ready for the 200 hour yoga teacher training course. Feel the change within you and your yoga-teaching technique.

This yoga teacher training is a multi-style program for beginners with basic knowledge of yoga. After the completion of the course, the students will be given a certification of the completion of the beginner yoga classes in Rishikesh from Vedic Yoga Foundation School. This 100 hour yoga TTC in Rishikesh will be held by experienced reputed meditation guides and the team of skilled yoga teachers.

The teachers and guides include an Ayurvedic doctor, who feels privileged to share his/her knowledge and practice of ancient traditions with modern elements of medical sciences (Yoga Anatomy and Physiology). This training program aims to provide a solid foundation in different aspects of yogic disciplines that prepare you to apply for the 200 hour yoga teacher training in Rishikesh.
Why Should You Choose 100 Hour
Yoga Teacher Training School in Rishikesh, India?

Vedic Yoga Foundation is situated in Rishikesh, the Yoga Capital of India. It is a land of holy souls who have purified the environment here just by their mere presence. Many a great saint have come to Rishikesh to practice yoga and meditation, sharing with the atmosphere their positive vibes and meditative energy, making this a beneficial place to gain knowledge of this precious science.
Vedic Yoga Foundation is an academy that is brimming with positive energy and provides just the environment for a person who is a serious seeker. While the course may be rigorous and demanding, it also gives plenty of room for explorations and networking. It also gives you immense exposure into Indian ways, means, culture and traditions. The teachers are able to read each student and tailor the sessions to match each student's ability to grasp and cope with the lessons. Each of our teacher's leads by example lives the life of an austere yogi and is ambassadors of peace and simplicity. Having learnt from gurus and teachers who have mastered the chords of yoga, one could not ask for better teachers in today's world where yoga is a widely misunderstood word.
For practitioners who seek to learn yoga for their own personal benefit, this 100 hour yoga teacher training course in Rishikesh will teach them to be master of their body, mind and breath. Nowhere else will you find a course that is so profound and complete?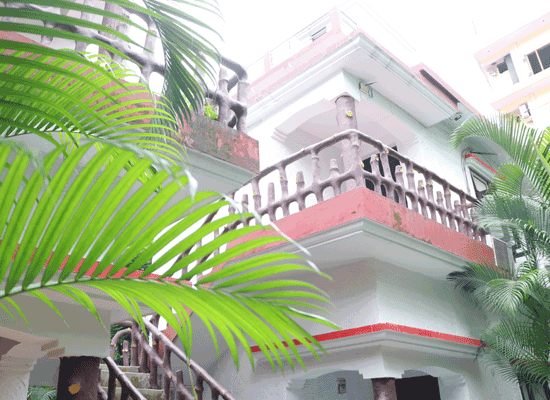 Dates: 100 Hour Yoga Teacher Training in Rishikesh, India 2019

100 Hour yoga teacher training in Rishikesh is conducted throughout the year on the following dates.
| | |
| --- | --- |
| Batch 1 | 2nd Aug to 12th Aug 2020 |
| Batch 2 | 2nd Sep to 12th Sep 2020 |
| Batch 3 | 2nd Oct to 12th Oct 2020 |
| Batch 4 | 2nd Nov to 12th Nov 2020 |
| Batch 5 | 2nd Dec to 12th Dec 2020 |
Daily Schedule: 100 Hour
Yoga TTC in Rishikesh, India

The schedule is planned in a very balanced way that it keeps the student in the examination of the subject throughout the day and furthermore enables them to have personal time. The schedule is the best combination of theory and practice of yoga. It also allows the student to stay energetic for all the time in every class. The daily schedule of the 100 hour yoga teacher training course in Rishikesh as follows:
| | |
| --- | --- |
| Hatha Yoga | 6:00 – 7:30am |
| Pranayama & Mantra Chanting | 7:30 – 9:00am |
| Breakfast | 9:00 – 10:00am |
| Philosophy | 10:00 – 11:00am |
| Yoga Anatomy | 11.00 – 12:00pm |
| Self Study & Karma Yoga/Ayurveda(3-4pm) | 2:00 – 4:00pm |
| Tea Break | 4:00 – 4:30pm |
| Ashtanga Vinyasa | 4:30 – 6:00pm |
| Relaxation/Meditation/Yoga Nidra | 6:00 – 7:00pm |
| Dinner | 7:00 – 8:00pm |
| Cultural Activity | 8:00 – 9:00pm |
| Go to Sleep | 9:00pm |